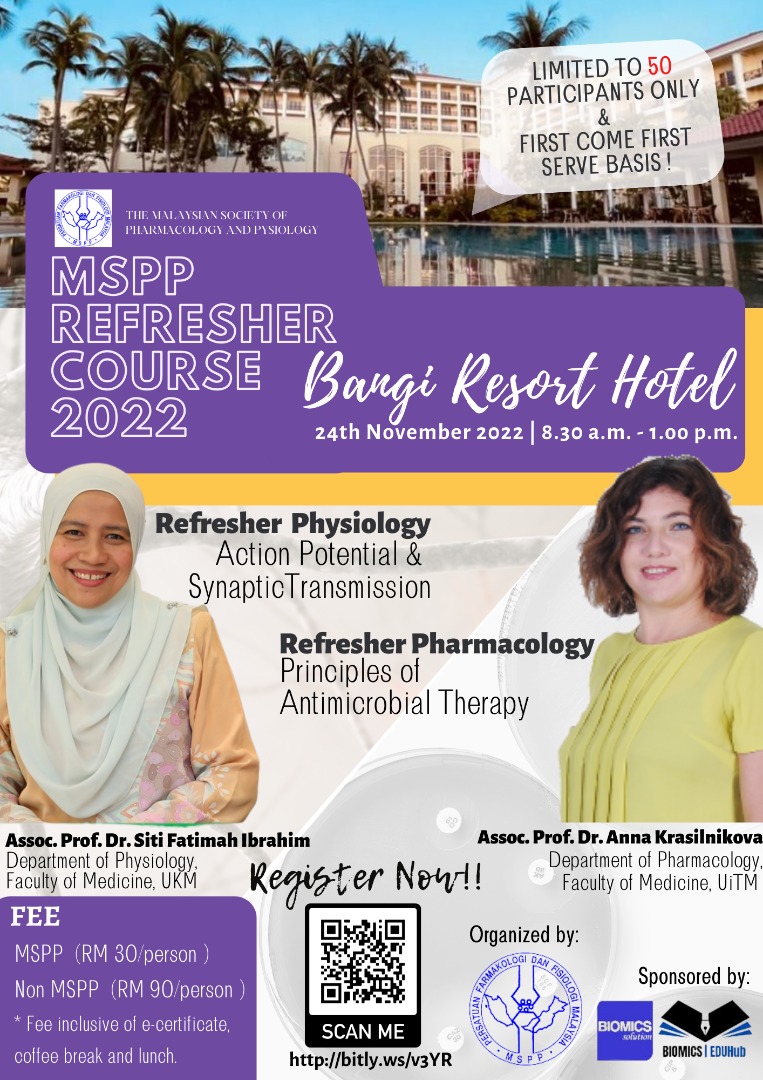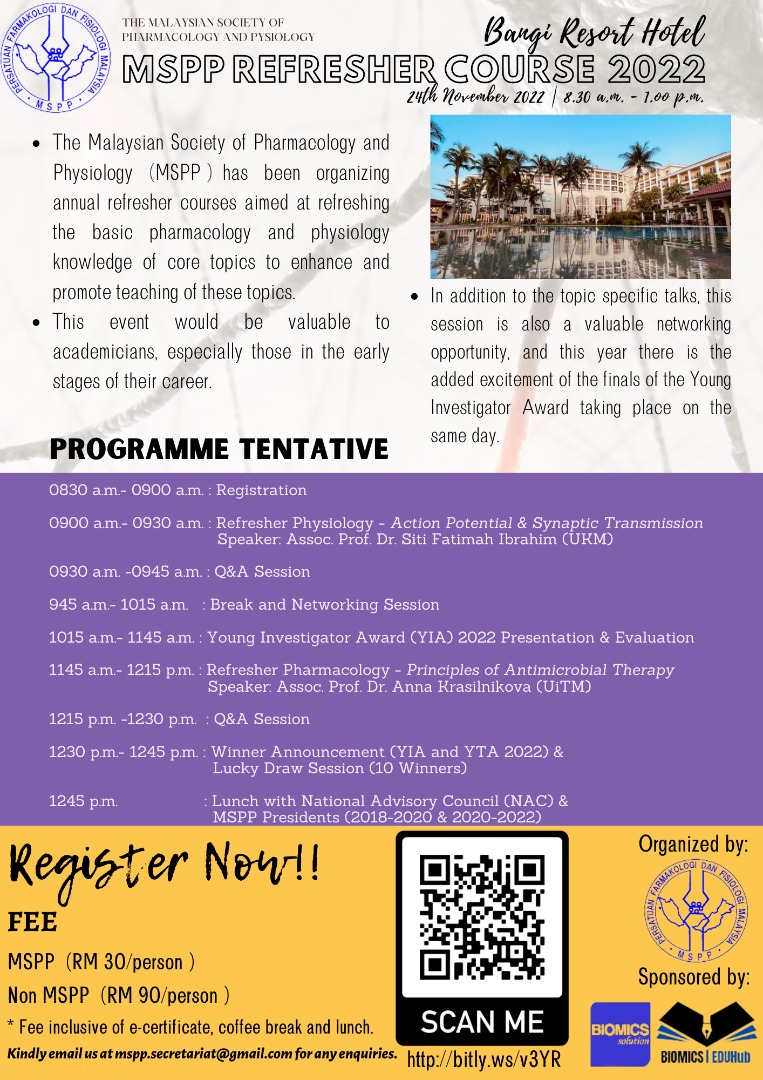 Let's join MSPP Refresher Course 2022!!
- Refresh our knowledge on the core topics of pharmacology and physiology.
- Networking opportunities with pharmacologists and physiologists all over Malaysia.
- Opportunity to attend the live session for the finals of the MSPP Young Investigator Award 2022.
Date :  24th November 2022 (Thursday)
Time : 8.30 am-1pm
Venue : Bangi Resort Hotel
The event is limited to 50 participants and is on first come, first serve basis and open to all MSPP/non-MSPP.
Lucky Draw Prizes available for 10 winners. 
 Hurry up and secure your place now!! 😄
Registration link: http://bitly.ws/v3YR (Closed by 31st October 2022)