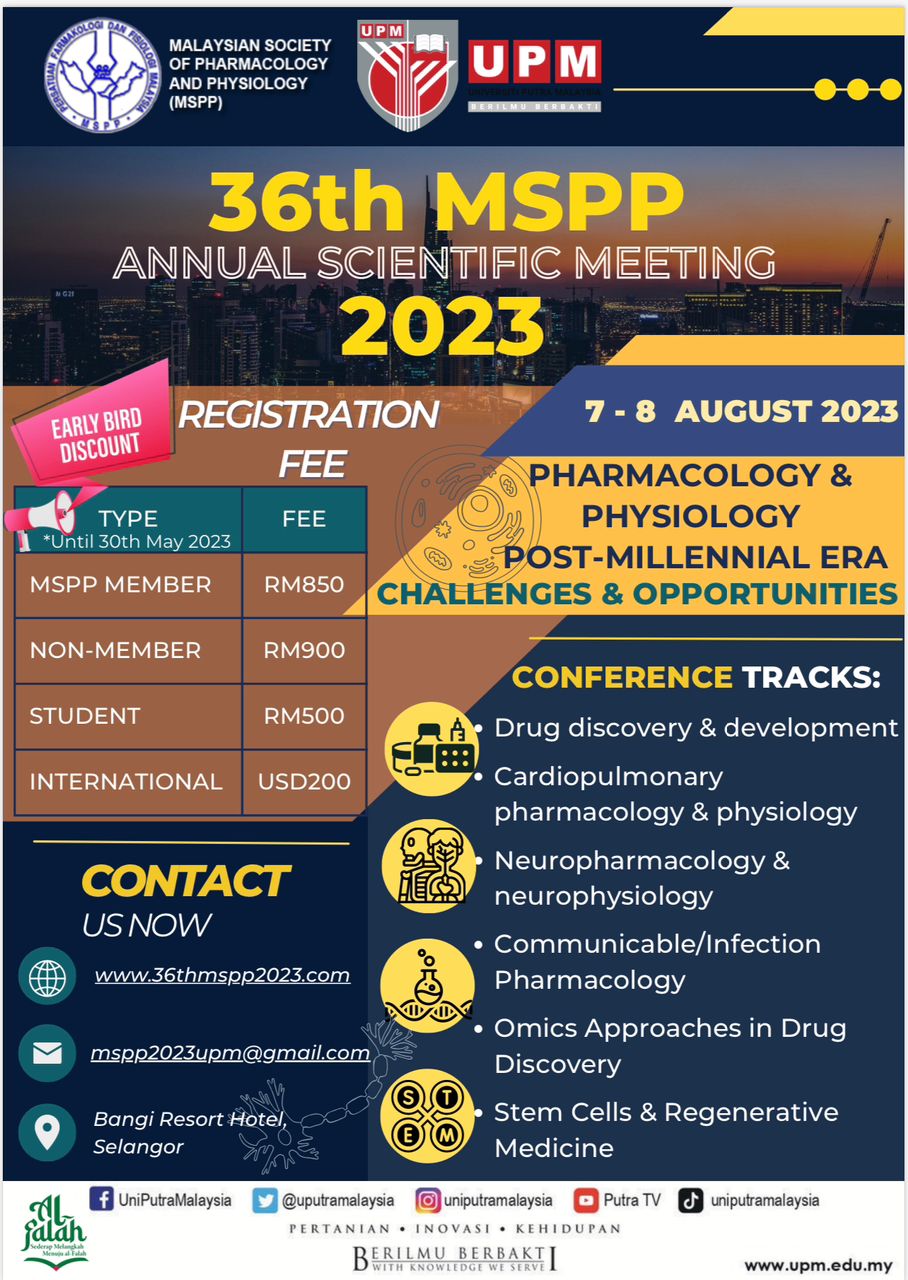 Dear Prof./Dr./Sir./Madam,
THE 36TH MALAYSIA SOCIETY OF PHARMACOLOGY AND PHYSIOLOGY (36thMSPP)-ANNUAL SCIENTIFIC MEETING: INVITATION TO PARTICIPATE
It is with great pleasure that the Organizing Committee cordially invites you and related officers to register as a presenter/participant in 36th MSPP Annual Scientific Meeting, 7-8th August 2023. 
Please visit https://www.36thmspp2023.com  for further details. 
For online registration, please visit https://forms.gle/Zj9uYLAC8D96jq7P7 
I am sharing with you the 36th MSPP Scientific Annual Meeting poster at a Glance for your kind reference.
If you need further information or have any enquiries, please do not hesitate to contact through email: This email address is being protected from spambots. You need JavaScript enabled to view it.
We look forward to meeting you at the 36th MSPP Annual Scientific Meeting 2023. 
Thank you.
Sincerely yours,
Assoc. Prof. Dr. Hasnah Bahari
Chairman, 36th MSPP 2023