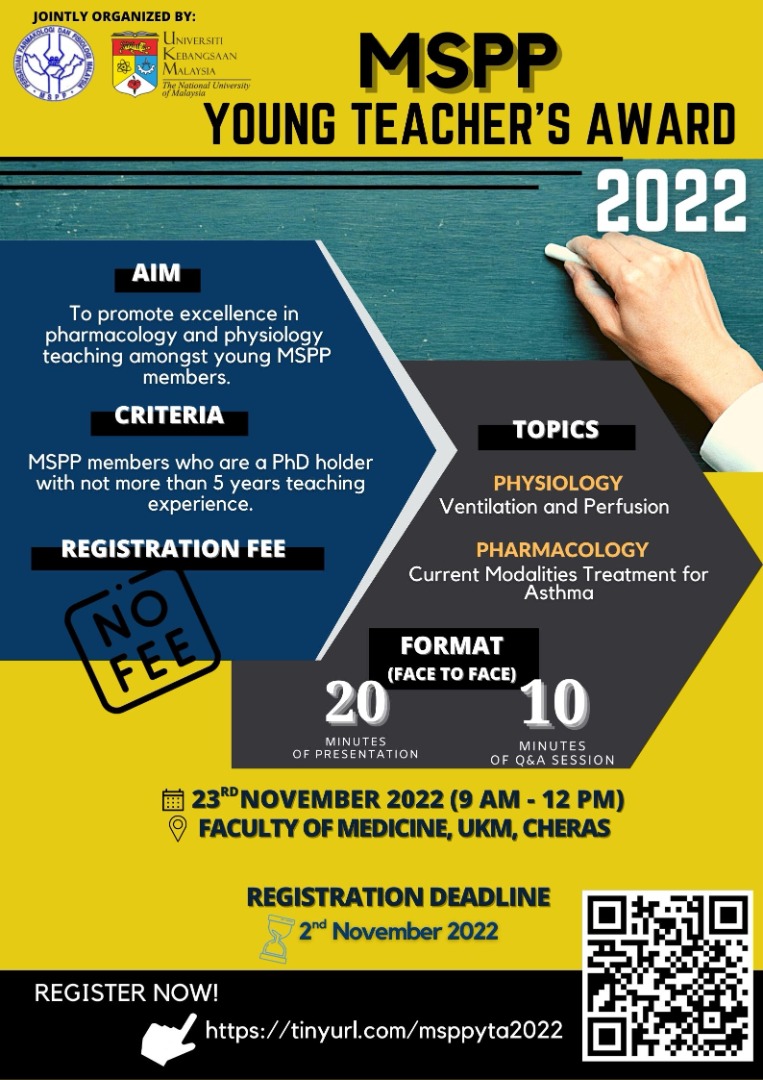 Dear all MSPP members, 
MSPP YOUNG TEACHER'S AWARD 2022
We are pleased to invite MSPP members from Pharmacology and Physiology disciplines to participate in the MSPP YOUNG TEACHER'S AWARD 2022 competition.

This competition is open to MSPP members with PhD and not more than 5 years of teaching experience. 
Please refer to the poster for more detailed information.


Kindly register at this link: https://tinyurl.com/msppyta2022 by 2nd November 2022.


Thank you.