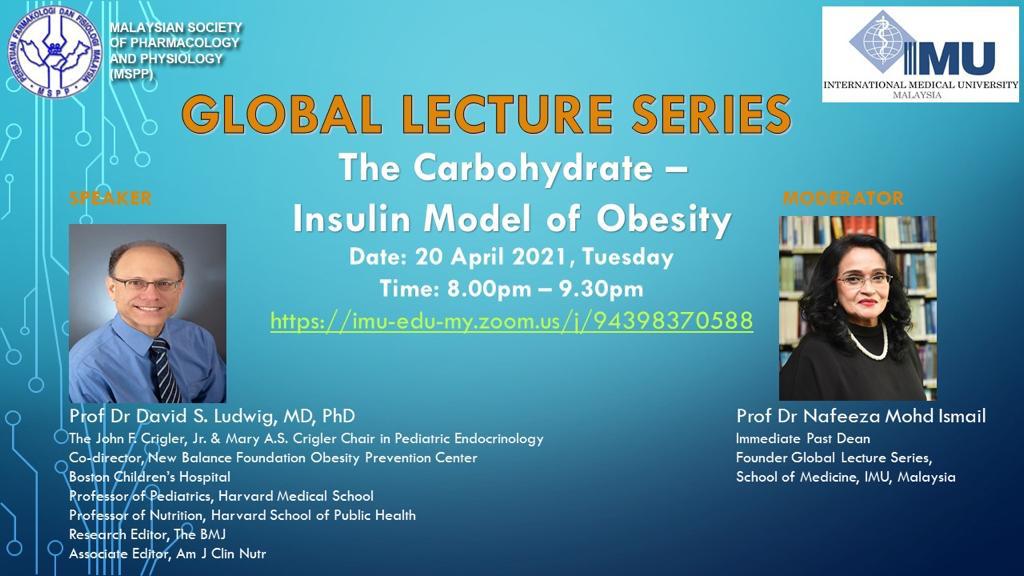 Dear MSPP Members, 
It is our pleasure to announce our first MSPP webinar this year. Details of the program as follows:
Event:
MSPP Webinar - Global Lecture Series
Theme: 
The Carbohydrate - Insulin Model of Obesity
Date:
20 April 2021 (Tuesday) 
Time:
8.00 p.m. - 9.30 p.m. (Malaysian Time) 
Fifty (50) seats are reserved for MSPP members. Please register to secure your seat now.The Zoom Link, Meeting ID and Passcode will be emailed later to registered participants.
Looking forward to your participation. Thank you.